Reliable, scalable & modern
It's time to take another look at what makes APL so special
APL. You've probably heard of it. You may even have a sense of what it's about. But before you think you've got APL all figured out, maybe it's time to take another look…

APL is a trusted partner to the financial services industry, powering a massive network with over 150+ top asset managers and over $2 trillion of assets managed on the platform with Portfolio Management, Accounting and Trading capabilities.

Over these three decades, we like to think we have had the fortune of being in the right place at the right time. When we first conceived of APL, it was out of a true necessity. We realized how hard it was to get any timely reporting from a brokerage system. We decided to build a portfolio accounting platform that would be fed directly with data from the brokerage firm's custodian. The vision was that this new system would enable us to operate with true speed, accuracy and flexibility. It turned out to be the right solution for the problem we were trying to solve, and since then it has been an adaptable solution, allowing us to continue to solve many other challenges over time.
With so much technical complexity, it's not surprising that our industry has had countless puzzles to figure out. Our industry has so many disparate systems, and from those systems data is complicated to connect and cumbersome to access. APL was designed to be a platform that mimics the back office, an IBOR, creating a shadow database of custody data and a portfolio accounting platform that stores tax lots – storing all the data needed to empower our clients. This continues to be a major benefit of APL – accurate and timely data.
But it's not the only puzzle we have been able to solve. APL's lasting power has been in our ability to understand the trends and shifts in the market and adapt our platform to meet and exceed those needs. The APL of 2023 is comprised of Front, Middle and Back-office functions which are seamlessly integrated. At the same time, APL is componentized and real-time core technology for enterprise clients and their financial advisors, deployed in a modern, open, multi-custody environment. On the APL network, sponsors, advisors and asset managers can manage different programs and strategies on a single platform for greater efficiency and flexibility in advisor trading and overlay programs. This is the true differentiator of APL.
Data. Simplicity. Customer Partnership. Three founding attributes of APL that remain as relevant today as they were 30 years ago. They continue to guide changes to our product, transforming the advisory experience across the value chain for Investors, Advisors, Asset Managers and Home Office Personas. Today the platform enables our industry to execute on the vision of personalized UMA (Unified Managed Accounts), offering a single program across the enterprise inclusive of advisor discretion, tax management and direct indexing that improves advisor experience and AUM growth.

When you take another look at APL, you'll see why we keep investing here. With the right product, we remain in the right place at the right time, simplifying complex processes, driving growth, and creating lasting value for our clients and their stakeholders using the power of technology deployed at scale. We have always believed in the power of this expansive network, and even more so, we have always believed in the power of our partnerships with our clients. We are as enthusiastic as ever about continuing to shape the future of this industry.
Join us over the next few weeks as we explore the power of APL, the impact it has had on our customers, and stay tuned as we share some exciting product innovations.
RELATED CONTENT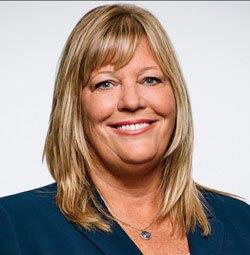 Cheryl Nash

Chief Customer Executive
InvestCloud