A Network of Trust and Scale
It's time to take another look at what makes APL so special
In the second of our series on APL, we examine the power of the platform's network—the industry's largest—and why so many partners trust APL to execute a million transactions a day.
In our first blog in this series, we decided to take a fresh look at APL. As we saw, APL has demonstrated amazing staying power over the last three decades, and it still remains the industry-leading platform bringing together portfolio management, accounting, and trading capabilities.

This time, let's consider a key ingredient of APL's long-term success, something that differentiates it from all the other competitors on the market—the fact that it offers the largest, highest quality, most scalable global network of trading partners on the market.

A quick look at the numbers helps tell the story. With some $2+ trillion assets under management (AuM), the APL platform serves 150+ leading asset managers and offers distribution to 60+ sponsors and custodians, including:
7 of the top 10 broker dealers

85% of SMA programs

8 of the top 10 global asset managers
Now, let's delve into why so many firms trust APL with their business.

A Measure of Trust
Obviously, the size of APL's networks gives it an edge, providing the widest reach in the market. However, the size of the network is also a testament to the trust so many firms have placed in APL. This is especially apparent in the long-term commitments that these partners have maintained with APL. Why they have come to trust the APL team? Here are a few of the reasons:
A strong commitment to innovation. APL partners trust us to keep up with the requirements of a market that has changed dramatically over the last 30+ years—and that today is changing faster than ever. In a future blog, we will chart the way APL has evolved to keep pace with these changes, and how it plans to stay on the leading edge.

An unparalleled team. When we talk to clients and prospects, they are invariably impressed by our team for a number of reasons, including: their long tenure with the organization; the fact that they understand both the technology and industry so well; and the way they approach business and tech challenges with the nuance that only comes with deep knowledge and long experience.

Carefully vetted partners. We understand that our network is only as trustworthy as our partners. As part of our onboarding process, we go through an exhaustive compliance process, so that all members can work together with confidence.
Trusted to Scale
APL was founded before the term "scalability" became a byword of tech innovation, but it has always been a foundational pillar of the platform. The fact is, our network of partners is only as powerful as our ability to accelerate transactions with speed and precision—and pervasive automation with timely, granular reporting.
From a single dashboard, advisors can start the day with understanding of all accounts and trades that need attention, including automated rebalancing. From their dashboard, they then initiate trades with just the push of a button. The system then automates:
Sending of execution order.

Retrieval of executed trade data.

Exceptions tracking, with easy resolution.

Delivery of accounting and reporting to custodians, and more.
To achieve that, APL has had to continually innovate. Today, APL services 20 million investor accounts and executes upwards of 1 million trades per day. In a future article, we will examine how the platform has evolved over the last three decades in order to support that level of service—and how we plan to keep scaling for the future.
While the reach of APL's network and the scalability of our platform are critical to our enduring success in the market, it really comes down to helping individuals transact business as quickly, efficiently, and transparently as possible.
In the next article in our series, we will look the role APL plays in a day in the life of an advisor and how it enables them to transact business as frictionlessly as possible, so they can focus on growing their business.
RELATED CONTENT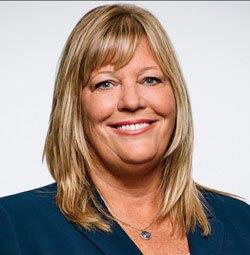 Cheryl Nash

Chief Customer Executive
InvestCloud